Welcome to the Billingsley School Library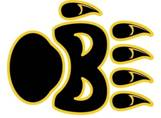 Dear Parents/Guardians,
Your child visited the library today and checked out their very first library book! This is a very exciting time for your child. Throughout the year he/she will learn how to select and use library materials. Currently your child is learning how to take care of library books.
In order to make this a successful and enjoyable experience for both of you, please help your child take care of their library books!
Here are some tips:
Encourage your child to share the books with you. Read together!
Make sure your child's book is in their backpack everyday.
Remind your child to return books on time. Check the due date in the back of the book.
Designate a special and

SAFE

place in your home to keep library books. Keep them away from possible damage by younger children and/or pets.
Use a bookmark. Please avoid turning down, tearing, or otherwise damaging pages.
If a book is accidentally damaged, do not attempt to repair it at home. Have your child return the damaged book to the library.
Please be aware that parents or guardians will be held liable for any loss, abuse, or damage in excess of that which would result from normal use of the library book. There will be a fee for any lost or damaged books. Also, students will not be able to checkout a new book until the fee is paid.
Help your child's library by taking care of the books.
With your help we will have an awesome year of reading!
Lea Lawrence
BHS Library Media Specialist